At Family Fertility Center ( FFC) , we offer our services to our valuable patients by Foreign qualified and Trained Specialist Team.
Family Fertility Center
Having difficulty to conceive is stressful enough. Finding the right place to get help doesn't have to be. What constitutes the "right place" depends upon what matters most to you. If you are looking for an established successful practice with an infertility specialist having distinctive credentials and attention to detail, working with a compassionate, supportive staff who care for you in a friendly, patient-centered environment, then you have found the right place.
Our mission is to help couples and individuals to achieve their dreams of parenthood by combining personalized care from our infertility specialists with specialized and comprehensive infertility services, from conventional therapy to state-of-the-art technologies.
Among Family Fertility and IVF Center ,areas of special expertise are Infertility treatments especially IUI, IVF and ICSI. We treat infertility whether it is due to advanced female eggs or premature ovarian aging, immunological problems affecting reproduction, repeated pregnancy loss, endometriosis, polycystic ovarian syndrome ( PCOS), tubal disease or related to male factor infertility etc.
Our IVF Consultants
Dr. Sophia Umair Bajwa
Dr. Sophia Umair Bajwa is gynecologist at Bajwa Hospital. She has 11 Years of vast Experience with 5 Years in Australia. She got training in procedural obstetrics from Australia while she has done her training in IVF from various countries including Australia, Vietnam and Singapore. Being Gynecologist/obstetrician and infertility specialist ,she posses a breadth of knowledge and experience in treating various associated conditions in regards to women health.
She has obtained certification in Artificial Reproductive technology from Singapore .
She has special interest in assisted reproductive techniques , fertility preservation and management of women with low ovarian reserve.
At FFC, she is dealing with advanced infertility and performing procedures like; IUI , IVF and ICSI and all that comes along it. She has command in ovarian stimulation protocol for ivf, oocyte retrieval and embryo transfer.
Qualification
▪ M.B.B.S (K.E)
▪ MRCOG (UK)
▪ Adv DRANCOG (Australia)
Clinical Experience
▪ Practicing gynecologist at Bajwa Hospital Shahdra Town.
▪ Practicing gynecologist at Bajwa Hospital Allama Iqbal town.
▪ Leading gynecologist and IVF specialist at Family Fertility and IVF Center Allama Iqbal Town.
Surgical Skills
▪ Egg pick up and embryo transfer
▪ Instrumental Delivery
▪ C-Section
▪ D and C
▪ TAH
▪ Simple Laparotomy
▪ VH
▪ Anterior / Posterior Repair
▪ Diagnostic and Operative Laparoscopy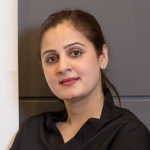 Dr. Umair Bajwa
Dr. Umair Iftikhar Bajwa is founder of Family Fertility and IVF Center Allama Iqbal Town.
Most remarkable character about Dr. Umair is his passion for patient-centered care. Well known for his compassionate, individualized and thorough approach, each couple /individual is given a lot of personal attention. He takes time to explain the whats, hows and whys about their infertility, guide them through the process of identifying the causes, and helps them to choose the treatment options that best fit their personal values, emotional needs, and financial situation. He connects well with his patients. Many of his patients described him as caring, informative and dedicated.
Qualification
▪ In 2006 he has completed his M.D Basic Medical Qualification
▪ In 2009 he moved to Australia to pursuit career in fertility
▪ Completed Masters Of Clinical Embryology from Monash university in 2013
▪ Then joined,Hollywood Fertility Center (Perth ,Australia) in 2014
▪ In 2018, he moved back to Pakistan along with his wife (Dr Sophia Umair Bajwa)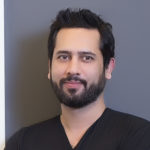 Dr. Asifa Kamran
Dr. Asifa is an experienced gynecologist.
Qualification
▪ M.B.B.S
▪ FCPS
Experience
Working as regular senior registrar at Services Hospital Lahore from the last eighteen years.
She is knowledgeable, understanding and very caring for her patients. She attends international and local conferences regularly to stay up-to-date with the latest development in reproductive medicine, she has recently received Gold medal in Bangladesh.
Surgical Skills
She is well experienced in all minor and major surgical procedures of obstetrics and gynecology.
Publications
Here are her certain publications in various journals on following topics e.g,
▪ Comparison of mean blood loss and mean hemoglobin
▪ Auto logous rectus sheath sling for treatment of uterus vaginal prolapse
▪ Role of additional oxytocin infusion to reduce blood loss in Caesarean section
▪ Effect of membrane sweeping with PgE2 induction
▪ Uterine activity monitoring
▪ Comparison between chromic catgut and vicryl rapid for analgesia requirement in episiotomy repair in primary gravida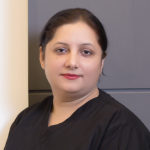 Dr. Nuzhat Naveed
Dr. Nuzhat Naveed is Ultrasound Procedures Specialist at Bajwa Hospital, Family Fertility and IVF Center.
Qualification
▪ M.B.B.S (FJMC)
▪ Diploma In Ultrasound Procedures
Experience
She has 25 Years of Experience in Ultrasound.
Skills
▪ Pelvic / abdominal Ultrasound
▪ Transvaginal Sonography
▪ Obs + Dopplers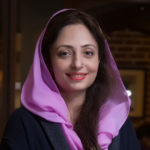 Prof. Khalid Butt
Dr Muhammad Khalid Butt is Professor of Urology in Gujranwala Medical College. Prof. Khalid Butt has
following degrees:
Qualification
▪ M.B.B.S
▪ M.S Urology
▪ CMT (33 Years Experience)
He is member of following professional associations;
▪ Recognized Renal Transplant Surgeon by Human Organ Transplant Registry Punjab.
▪ Member of International Transplant Association.
▪ Member of Pakistan Association of Urological Surgeons.
▪ Executive Member of Pakistan Association Urological Surgeon.
Skills
▪ Open Surgery
▪ Reconstructive Surgery
▪ Vascular Access
▪ Endoscopic Surgery
▪ Ultrasound Guided Procedures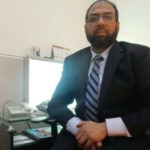 Dr. Ahsen Bajwa
He is an experienced Consultant Radiologist at Bajwa Hospital Family Fertility and IVF Center.
Qualification
▪ M.B.B.S
▪ FCPS (Radiology)
▪ FRCR(Uk)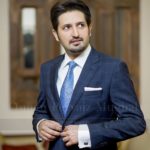 Dr. Syed Hamad Rasool
Qualification
▪ MBBS (KEMU)
▪ FCPS (General Surgery)
Experience
18 Years Working at Services Hospital Lahore, Highly skilled and competent surgeon.
Skills
▪ Specialist in Laparoscopic Surgery
▪ Hepatobiliary Surgery
▪ Bariatric Surgery
▪ Cancer Surgery
▪ General Surgery.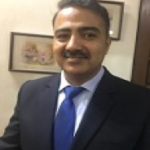 Dr. Imran Hanif
Dr. M.Imran Hanif is registrar of urology & Andrology at Fatima Memorial Hospital Lahore.
He is member of following professional associations.
▪ Certified Course in Sexual and Reproductive Medicine.
▪ Faculty Member of CRSM.
▪ Member of Pakistan Society for Andrology and Sexual Medicine.
▪ Member of International Society for Sexual Medicine (ISSM).
Experience
He has eight years of experience.
Skills
▪ Treatment in Sexual Microsurgical varicocelectomy
▪ Penile Implant
▪ Erectile Dysfunction
▪ Premature Ejaculation
▪ Infertility